Honda Lease Return & Lease End Options

Important notice regarding inventory shortages and lease turn-in
Due in part to recent global events, the automotive supply chain has experienced significant delays and interruptions. As a result, the supply of new vehicles on dealership lots has remained extremely limited. Our suggestion is that you begin to consider your options up to a year in advance before your lease-end date. This is the best way to continue enjoying the driving experience you've grown accustomed to without any interruptions. Better still, Germain Honda of Surprise is offering a $500 dollar rebate towards your next lease or purchase when you return your vehicle early OR $500 bonus cash when you return your lease to us.
Reserving your next vehicle is the best way to get the exact features and options that you want while simultaneously planning ahead for the future. We're standing by to answer any questions that you may have regarding your current lease status, reserving your next vehicle, or extending your lease to plan ahead for the future.
Germain Honda of Surprise is dedicated to giving current Honda lessees a smooth and straightforward lease-end experience. Our recommendation is that you start to consider your options up to one year in advance of your lease-end date. This gives you enough time to consider your options while making the best decision for your future driving needs.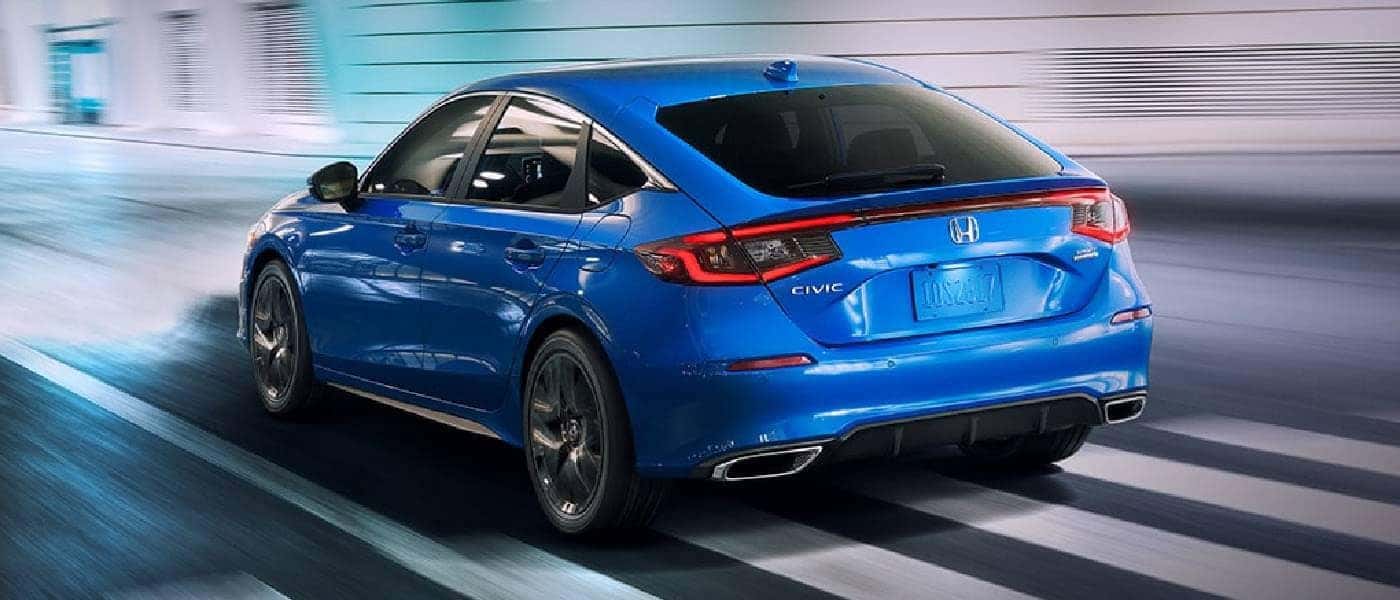 Three Lease-End Options
Trade-In Your Leased Honda Early
No matter if your driving needs have changed or you just want to get behind the wheel of your next new Honda lease – you could qualify for an early lease return! In many situations, your well-maintained, low-mileage leased Honda can put you in an equity position. This same equity can be applied towards the purchase or lease of a new Honda vehicle. Paired with our most current incentives and offers, returning your leased vehicle can certainly be a rewarding decision! Current lessees can also sell us their leased vehicle early and pocket the positive equity themselves. Contact our team today to learn if you qualify for an early lease return.
Germain Honda of Surprise is offering a $500 dollar towards your next lease when you return your vehicle early OR $500 bonus cash towards the purchase of your leased vehicle.
Purchase Your Leased Vehicle
It's easy to see how you've grown attached to your leased Honda vehicle. For drivers that aren't ready to part ways just yet, your lease contract includes the right for you to purchase your vehicle outright. Our team of lease return experts can help you retrieve your payoff quote, arrange financing for the balance of your leased vehicle, and even give you options for extending your current warranty coverage. There's no reason to give up the same Honda driving experience that you've grown to love.
Return Your Leased Vehicle
No matter where you first leased your Honda, you can save time and hassle by returning it right here at Germain Honda of Surprise. An important part of the lease-end process involves scheduling a lease-end inspection a few months in advance of your lease-end date. This appointment can be scheduled at your convenience by contacting the organization listed in your lease contract or you can reach out to our team for help.
Next, review your lease contract and the Excess Wear & Use policy guidelines. Although normal wear and tear are accounted for in your lease contract, your lease-end inspection will also assess your vehicle for any signs of excessive wear or damage. Some examples of excessive wear and use include (but are not limited to):
More than two scratches per exterior body panel
Four or more dings per exterior body panel
Damaged or bent wheels
Stained, damaged, or torn interior upholstery or interior panels
Broken or damaged mirrors
Cracks in exterior glass or windshield
Dings larger than 1.5 inches in diameter
Paint damage including the use of touch-up paint
Please review the Excess Wear & Use Guide for complete details regarding penalties and charges.
After the inspection has been completed, be sure to bring all keys to the vehicle, your owner's manual, and receipts for any repairs or maintenance that was performed on the vehicle. Our team is standing by to help make your lease return process as simple and straightforward as possible.